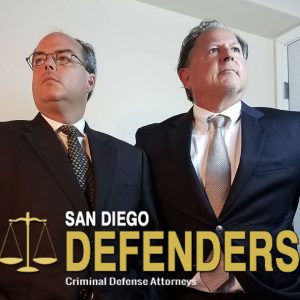 San Diego Federal Criminal Defense Lawyer on HSI, ICE, DEA, FBI and US Postal Inspectors
Things have changed over the last 28 years we have been defending the accused in drug cases at the border 21 USC 952 and 21 USC 960 often called importation of controlled substances verses drug distribution cases that often involve complaints or indictments charging conspiracy to distribute drugs under Title 21 USC 841(a)(1) and 21 USC 846.
Generally speaking, in the 1990's and early 2000's importation and drug conspiracies were more often a result of investigations by the DEA and FBI as a general rule. After the Obama years and the growth of the HSI or Homeland Securities Investigations readily describes the new reach of ICE under the umbrella of HSI. The ICE website very plainly states "The National Security Presidential Directive/NSPD-25 directs U.S. government agencies to attack the vulnerabilities of drug trafficking organizations by disrupting key business sectors and weakening the economic basis of the drug trade. The illegal drug market in the U.S. is based on illegal narcotics grown or manufactured in foreign countries and smuggled across our nation's borders.
ICE agents enforce a wide range of criminal statutes including Title 18 and Title 19 of the U.S. Code. These statutes address general smuggling issues as well as customs violations. ICE also enforces Title 21, which covers the importation, distribution, manufacture and possession of illegal narcotics."
So, things have changed. I recently was retained on a case involving allegations of mailing controlled substances across the country which was being investigated by the DEA. While it seems that the DEA is largely involved with nation-wide distribution, you don't have to look very far to see that the DEA is very interested in where the money from illicit sales goes under the old adage "follow the money." It is true, the DEA will follow the money, but if you visit the forfeiture website  you will see most all law enforcement agencies are following the money because they retain a portion of any monies that may be tied to an illegal transaction under the theory that it was the property of the United States Government before the currency was used for illegal purposes. The standard of proof is a "preponderance of the evidence" rather than "proof beyond a reasonable doubt" and the defendant is the cash or asset. It is truly a multibillion dollar operation by the Government.
There is no doubt that it is easy to be confused by all the statutes that may lead to criminal charges and seizure of money, currency, greenbacks, Benjamins – whatever you want to call it and what you can purchase with it whether it be real property or a conveyance – which is any type of vehicle and even boats like the cigarette boats some of us remember from the Miami Vice TV show in the 1980's.
So, if you or a loved one is charged with a federal criminal offense, please give Daniel Smith, that is me, a call at San Diego Defenders. I started my career as a Federal Defender, my father was a federal prosecutor known as an AUSA and my grandfather began his defense practice in the days of prohibition when alcohol was illegal. We have experience in negotiating successfully and going to trial in federal court. Recently, we secured one of the few acquittals (not guilty verdicts) in a drug courier or "Blind Mule" case, in which we conducted our own investigation and beat the odds against the overwhelming resources of the federal government.
At San Diego Defenders we defend state cases (including DUI's) but much more such as complex Federal Criminal Defense. We are always available to talk, even on weekends, just call (619) 258-8888 and the operator will connect you to my cell or leave a message that I will return asap. The federal system is confusing from the moment you talk about bail. If your loved ones ever find themselves detained for questioning, it is important that they know they will be given absolutely no credit for giving information without a federal criminal defense lawyer arranging for an agreement IN WRITING before any information is given!
So, whether you are faced with US Customs, ICE, HSI, DEA, FBI, Secret Service, or even a Postal Inspector, find a good federal criminal defense lawyer. Find us at www.SanDiegoDefenders.com and download our app on your phone for easy directions on what to say and how to contact us along with many useful features or call (619) 233-6900 during business hours or (619) 258-8888 and we will take the time to explain a federal criminal case to you and your family.  If you or anyone you know needs help, we are here for you and we speak Spanish! Our Paralegal, Layla Smith and our intern Ashley Ortega both are Spanish speakers and can help translate if needed.  So, call us now at (619) 233-6900.
Please follow and like us: