---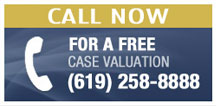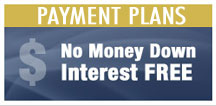 San Diego Defenders, APC. Daniel Smith & Jon Pettis
619-258-8888 – 24 hrs. 585 3rd Ave. Chula Vista, CA 91910
• Award Winning Defense Team in Federal Criminal & State Criminal Cases
• DUI, Misdemeanor, Felony, Federal Drug Cases
• San Diego Central Division, East County Division, South County Division, North County Division, Active Military and Federal CVB
• Affordable Payment Plans and Honest Reputation for Best Results – Criminal Cases Only. State & Federal!
---
San Diego Premier Federal Criminal Defense Attorney Daniel Smith and San Diego's Best DUI lawyer, Jon Pettis are Well Known, Experienced and Highly Respected Since 1990
An old proverb says, "Procrastination is the thief of time" so make the decision to protect your future from the damage that a conviction will cause. Don't be fooled by out of town lawyers. A quick attorney search and you will know when your lawyer started and where he or she is located.  We are a local "San Diego Only" stand alone law firm located across the street from the Chula Vista court house between  Highway I-5 and the 805.  Only 10 minutes from the downtown San Diego State and Federal courts, Tijuana border, or El Cajon court. Easy to find with plenty of free parking on the street or in our back parking lot.
Free telephone consultation. San Diego Defenders' lawyers,  Dan Smith and Jon Pettis are the most successful criminal defense team in San Diego and work on every case together. Two highly experienced trial lawyers with over 50 years of experience exclusively in Federal and State criminal defense whether it is 21 USC 952 & 960 or VC 23152 (A) & (B). Some call our cottage a "boutique law firm" because it is cozy yet  equipped with all the technology of the  really big law firms. Don't be afraid.  We care about our clients and our fees are reasonable with no-interest payment plans available. In most misdemeanors, you can go to sleep tonight knowing that you will not have to step foot in court (we go for you). Read our real reviews in Google, Yelp, and AVVO. You will know they are not made up and our clients know our firm by first names – Dan, Jon and Layla. And you meet with a lawyer, not a salesmen (like some of the law firm "mills" that claim they are not mills. Don't be fooled by a "case manager" "client specialist" or some "client consultant." You can demand to meet the lawyers at Defenders because Dan Smith must meet with you to be a client represented by our award winning team. Authentic.
---
Hire a Former Federal Defender that "presumes your innocence," NOT Former Prosecutors "hard wired" to convict innocent people. Former Prosecutors, NO.  Smart Defense Lawyers – YES
Dan Smith is an award winning 3rd generation lawyer and son of a judge. Jon Pettis is an award winning lawyer out of UCLA law school. We work as a Criminal defense team on every case!
Federal or State conviction in San Diego can cost your career, your admission to school, and affect your entire family.  Prosecutors forget what it means to make a mistake or to have a job. Most prosecutors don't care if your family is depending on you. We never forgot that you want to get your life back to normal and we care about your family. We know federal bonds and State bail bonds. Daniel Smith proudly tells you his mother is Puerto-Rican (Boriqua!) Spanish speaking lawyer, legal assistants and staff, so if you live in Tijuana, San Ysidro, Otay, or Rosarito you have a law firm than knows what it means to help to save a SENTRI, Global Pass, Visa, or LPR green card.
---
Misdemeanor DUI Arrest or Felony Kilos of Drugs at Otay- San Ysidro Border – Call Now!  
Arrested for Federal Drug or State DUI charges at border line but live in Los Angeles, Riverside, Temecula, or from Arizona? Call us and we will quote a set flat fee (won't change) an affordable  payment plan in most cases. Remember procrastination is a thief of time. And only 10 days w/DUI to save license! Agents call friends and family on a federal drug case! Let Defenders stop the calls.  We get all arrest reports & video to fight for your rights. All court hearings to dismiss criminal charges! Many Federal Drug cases are minimum 10 years in jail and we the won our last federal jury trial you can read about (US v. LaBrada)  but it takes a lot of work and time. (619) 258-8888 24 hrs/7 days a week – Call Now! Se Habla Español. Llame con confianza.