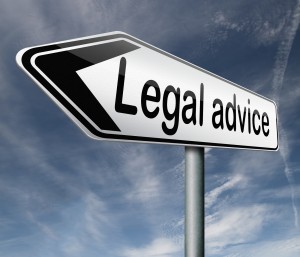 If we have received the results of the DMV Admin per Se hearing and the DMV has confirmed the temporary suspension of your license, the following is some information to help you understand what happened and how to get a restricted drivers license. The DMV IS NOT THE COURT CASE! We cannot emphasize that enough! We can still beat the DUI case in Court!
However, this is how the DMV side of he suspension of your privilege to drive in California works for now. Please read it carefully!
The date the suspension goes into effect and the day it ends is clearly stated in the first paragraph in bold type. If you can get where you need to go without driving during that period, then this letter does not apply.
Please remember that the DMV hearing is administrative and has absolutely no bearing on the Court case which is an entirely different matter. As we explained, there is little Due Process in a DMV hearing and to fight the results in a "writ" to the court generally takes longer than the suspension lasts. Therefore a writ is generally recommended where a license suspension will permanently affect your ability to get or keep a job or maintain a security clearance.
However, most people need a license to drive to get to work, school, or get their parents or children to places they need to go. Given that the DMV or the Court can suspend your driving privileges, the "government" generally gets two bites at the apple, so to speak.
With that in mind, we at San Diego Defenders provide this long-winded letter to explain how to keep your driving suspension to around 30 days before you can obtain a provisional or "restricted driver's license" while the law firm fights for your rights in a court of law with maximum amount of Due Process our system of law provides. All of which includes, but is not limited to, motions in law, such as a motion to suppress evidence, and the ultimate Due Process in a jury trial of 12 people, presumed to be our peers, who must reach a verdict unanimously.
But since the DMV found the suspension valid, the long and short of it today is that the DMV wants you to participate in the First Conviction Program (FCP) before they will give you the privilege of driving in CA back. This is the DMV "left" side of the paper with a line drawn vertically down the center.
Not to be confused with the Court "right " side of the paper where your freedom affords you the ultimate in Due Process in a 12 person jury trial if you demand a trial. If found guilty, or if a plea bargain is struck, the Court (and the DA) will probably require the same FCP even if we get the case reduced to a wet reckless due to the high BAC. Hence the second bite of the apple referenced above.
There is always the possibility of a not guilty verdict. Especially, for example, if a CHP video supports our position that you were driving in a lawful manner before getting pulled over. Then you would not have to do the 90 day FCP program (which is two classes a week for 12 weeks).
But, in most cases, you can have a restricted drivers license in about 30 days…long before this case would likely go to trial given the fact that the Court system is underfunded and a bit of a mess. With a restricted driver's license, you all but eliminate another misdemeanor charge when you follow the rules. First, you must commit to enroll in the FCP program and complete it according to the DUI Program (DUIP) guideline rules.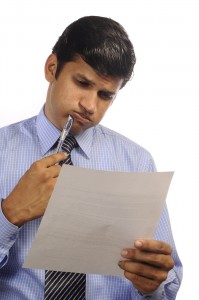 If you choose to enroll in the FCP program, make a phone call to the program whose location best fits your home address or work schedule and arrange to attend an orientation at the address they give you in one of the four areas of the County. The DUIP providers numbers are as follows:
1. East County Accord – (619) 741-8147
2. MAAC Project – (619) 409-1780
3. Central District DUIP – (858) 467-6810
4. Occupational Health Services- (760) 752-5300
Please tell the operator you are speaking with that the judge has ordered you to enter the program by this week or next week. Many of the DUIP employees do not know that you have the right to enter the program early. The DUIP provider will often tell you that if you are ordered to do a longer 9 month program (because of a BAC of .20% or greater), that you should suspend finishing that program before the court case is over. 
You are allowed a leave of absence, so keep track of what that is in terms of time. If anyone gives you a hard time about entering the program early when you get there, then call my office immediately and ask to speak with the supervisor. Always get the names of the people that you are dealing with or they tend to deny the refusal. you are ordered to do a longer 9 month program (because of a BAC of .20% or greater), that you should suspend finishing the program before the court case is over.
Remember to bring your temporary license (pink sheet with you and or the "Findings of Fact" from the DMV mailed to you recently). You will be assigned a counselor and you should inform that counselor that you would like them to communicate to the DMV that you will be applying for a restricted drivers license. Many counselors will try to talk you out of it. If they do, please get their name and forward it to me because that violates the law. Counselors cannot give legal advice.
We have had clients cited for driving on a suspended license after following bad advice from DUIP counselors. If you are working, going to school, or for any number of valid reasons need to drive, get the restricted license! These are the steps:
1. Enroll in the FCP (90 day program if under a .20% BAC, or 9 month if .20 % >BAC).
2. Request that your counselor inform the DMV that you have been in the program for 30 days while your license is suspended.
3. Obtain an SR-22 filing which is simply an agreement that your insurance company will inform the DMV if your insurance lapses. If your insurance company will not give you an SR-22, call our office for an alternative provider.
4. Go to the DMV with the SR-22 and $125 administrative fee and they should give you a restricted license.
A word to the wise. In all of these programs, the counselors are generally, not always, recovering alcoholics. They would like you to be part of their club. If you feel you need to adopt that philosophy, we encourage it. However, many of our clients simply made a mistake. The message is to think it through and find where you are most comfortable in the group.
Next, you will invariably hear stories, and I do mean "stories" of how people in the program claim to have gotten a dry reckless with a .25% BAC. As you probably know, that is simply a lie or they would not be there. Others will tell you the public defender got them the same deal etc. The bottom line is that every case is unique. We advise our clients that need to drive to enter the FCP program to avoid a VC 14601.2 "driving on a suspended license" or a VC 14601.5 (we will spare you the technical difference). If the officer does not know the difference, your vehicle may be impounded for 30 days on a "mistake" which is simply not worth taking the risk. Contact Dan Smith or Jon Pettis at San Diego Defenders if this should happen and we will advise you accordingly.
After receiving a restricted driver's license, we, at San Diego Defenders, want to remind you that the restriction is to drive to and from work, doctor's appointments, family necessities or emergencies, etc. Please remember that if you intend on attending the 90 minute MADD Victim Impact Panel DO NOT DRIVE ON A RESTRICTED LICENSE TO THAT CLASS. It is a favorite among cities and counties to generate impound fees and citation fines for driving outside of the restrictions on the license.
Another important fact to remember is that if you suffer a conviction and your license is suspended after plea bargain that requires the court to report the conviction of any alcohol related offense, YOU WILL NEED TO RENEW THE RESTRICTED LICENSE! Why? We believe it is another way the state is generating revenue. The fee was $55 last time we were notified. So if you have a restricted driver's license and you enter a plea bargain on a date certain, we advise that you call the DMV office at (619) 220-5300 to check on your license status and go to the DMV approximately 48 hours after the plea bargain has been entered (give it time to reach the DMV office in Sacramento, CA) and pay the administrative fee to renew your restricted license. You should be able to get your regular license back after the DUIP program has notified the DMV that you have completed the required FCP course.
Confusing? Yes! Especially when we feel we must give you all this information BEFORE the Court case which involves your freedom even starts. It is ironic that the DMV admin per se hearing offers the least amount of Due Process in a hearing before a DMV employee with little more than a few days training is deciding the fate of your driving privilege for the next few months. But it is far from over. Dan Smith and Jon Pettis promise that all issues will be analyzed to the fullest extent our 42 years of experience and over 6 years as a team have to offer.
Jon and Dan agree that it has NEVER hurt in negotiations to say "our client is already in FCP program and attending AA meetings". In many cases, it makes a huge difference. In high BAC cases we will often recommend that our client consider a SCRAM bracelet. Proactive measures, even when we have a very strong defense in the DUI case, always help and can never be used against the client.
We feel it is our job to help you get back to normal. Sometimes that means keeping your driving privileges so that you can go to work and drive your kids to school or your parents to the doctor. It is somewhat aggravating, however, we cannot let an agency decision defeat us before we defend you under the greatest protection of personal freedom in the world which is embodied in our United States Constitution. So, keep your chin up and your head on straight. If there is a problem, we take it head on and so should you.
Dan Smith and Jon Pettis at San Diego Defenders are painfully aware that this advice is lengthy and is hard to read in one sitting, even for us.
Take your time to read it once and then read it again. Underline the portions that confuse you. Highlight the areas where you have questions. Draw lines to several portions and back again. The point is that many of the questions you have the first time reading it will be answered the second time you read this letter.
It was and is our intention to keep our clients informed in every aspect of the case. Unfortunately for all of us, the DMV is an administrative agency that changes its policies on a regular basis. The DMV Hearing Officers retire or are lost in attrition which leaves us with new Hearing Officers who may or may not embrace the law.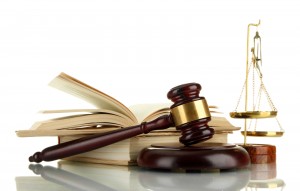 Needless to say, we share your frustration in this part of the DUI process. That is, where we draw a line down the middle of the paper or the white board at the office and place DMV on the "left" and the Court on the "right". They are two totally different processes that are, as lawyers like to use five dollar lawyer phrases we learned in law school, "inextricably intertwined".
We invite you to take a deep breath and read this letter at least two times. Take a day off. Then please read it again. Read the portions we emphasized in bold! The rest is simply explanations we have offered over the years for specific questions.
There is still plenty of work to do on your case and we always need and require your help in preparing a proper and effective defense for you in your case. The DMV is merely a bump in the road. Our founding fathers drafted the shortest constitution in the world with many protections to prevent the oppression they felt in the countries they fled. You are innocent until proven guilty beyond a reasonable doubt.
The government has the burden of providing evidence that is so certain that you would make the most important of decisions in your life based on the evidence presented. The DMV does not register on that scale. Would you decide to have open heart surgery based upon a ruling made by a DMV Hearing Officer with a few hours training that based his or her decision on a thirty minute conversation based on hearsay and biased observations of an officer who might have already made his mind up before he pulled you over?
I am ready for a second opinion from an unbiased source, aren't you?
The Court Case is the focus even if the DMV suspends your license.
The advice above, is to help you get a restricted license while San Diego Defenders, Daniel Smith and Jon Pettis work to beat the DUI through the Court System.
Please print and take with you to orientation !