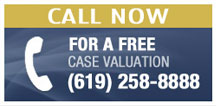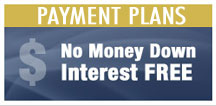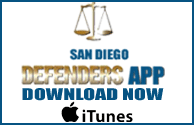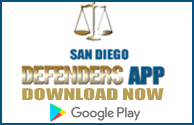 San Diego DUI Attorneys
• Affordable Criminal Defense Representation: San Diego Defenders APC.
Daniel Smith & Jon Pettis
•
619-258-8888
– 24 hrs. 585 3rd Ave. Chula Vista, CA 91910
• Award Winning DUI, Misdemeanor, Felony, State & Federal Cases in Central Division, East County, South/North Counties
---

---
San Diego DUI Lawyer and Criminal Defense Attorney Daniel Smith is Well Known with a Strong Reputation
An old proverb says, "Procrastination is the thief of time." We are a local law firm located close to both  Highway I-5 and the 805,  only 10 minutes from the downtown or the San Ysidro Mexico border. Easy to find, we are across the street from the South Bay Chula Vista court house with plenty of free parking on the street or in our back parking lot.  We offer  a free consultation and can get started on your case immediately. We are three highly experienced lawyers with a combined 80 years of experience exclusively in DUI and Criminal defense. Some call our cottage a "boutique law firm" because it is cozy yet  equipped  with all the technology of the  really big law firms . Don't be afraid.  We care about our clients and 0ur fees are reasonable. In fact,  there are no-interest payment plans available in most cases. We are a local law firm that is well known throughout all San Diego County Courts including San Diego central, Chula Vista South Bay, El Cajon, Vista and the Federal Court downtown. Go to sleep tonight knowing that you have San Diego Defenders, one of the best firms on your side. Read our reviews in Google, Yelp, or any reputable  review site and you will hear what our clients say about us.
---
Hire a Lawyer that is a Former Federal Defender, NOT a Former Prosecutor. Defenders Know All The Prosecutors Moves, it is Our Advantage!
A DUI in San Diego can cost you your job or career, your admission to school, and affect your entire family.  Prosecutors forget what it means to make a mistake or to have a job. Most prosecutors don't care if your family is depending on you.   I have never forgotten.  I know that you want to get your life back to normal and I care about you an your family. That is why I want you to keep working and let me and my firm of defenders take on the fight against the prosecutor. Did you know that in most misdemeanor DUI cases, your private San Diego Defender lawyer can make all your court dates without you being there? If you are charged with a felony, we will fight to lower bail.  Use our inmate locator to find which jail they are in, and check our list of reputable bail companies tonight. If your court date is coming soon and you have a computer, you can retain us with without an office visit. You will sleep better tonight knowing you have the best criminal lawyers with affordable payment plans on your side? All San Diego County Courts, Central, South Bay, El Cajon, Vista, and even Imperial County and Brawley courts. We have Spanish speaking legal assistants and staff, so not matter if you live in Tijuana, San Ysidro, Otay, or Rosarito you may know a friend that needs our help to save a fast pass, Sentri, Visa, or green card. If they live in Los Angeles, Riverside, Temecula, or are visiting from Arizona, just call us and in most cases, they will not have to return for court or the DMV hearing.
Why Should I Hire a Private San Diego Criminal Lawyer, like Daniel Smith, and Not an Out of Town Firm for Less Money?
San Diego Defenders is not the least expensive, but far from the most expensive firm. Judges and prosecutors  know who the most skilled and respected defense lawyer are in the County. Judge Ralph G.Smith, Jr., told his son, Daniel Smith of San Diego Defenders, that defense attorneys must know "Penal Code like the back of their hand, but a well known and successful lawyer will invariably do better when the judge knows that the defense attorney is worthy advocate, trustworthy, and dependable". Judge Smith went on to day,  "[A]n out of town law firm will send in the an inexperienced lawyer just because they will work cheaper, but you get what you pay for and that lawyer simply does not know his or her way around the court room and won't know the best way to handle that particular case."
You can call us "old fashioned" (in a good way please), but we are three San Diego criminal lawyers who have devoted our practice specifically to San Diego felony, misdemeanor, and DUI cases which includes state and federal jurisdictions.  We "round table" our cases each week to bring the experience we have to benefit your case. In fact, we limit the number of cases we take each month so pay close attention to our clients.
A quick introduction to our team of lawyers: Daniel Smith (23 years experience) is a third generation lawyer, the son of a judge, and proud to say the grandson of a lawyer who defended bootleggers in the days of prohibition. It was Judge Smith, who said to "treat your client as if he (or she) was your only client."  Alan Spears, a second generation lawyer, has been successfully defending the accused for 37 years, including too many death penalty cases to mention. Jon Pettis, a 18 year veteran defense lawyer is a proud graduate of UCLA Law School and has primarily dedicated his career to defending DUI cases. Mr. Pettis reputation in DUI cases is taken quite seriously by prosecutors and respected by judges.
Why Should I Hire a Private San Diego DUI Lawyer, Jon Pettis, if I Admitted that I was Driving Drunk and my BAC was High?
This is heard more in DUI cases than probably any other type of charge. There are many amazing stories that can  be told about cases we have won that caught us by surprise. The simple fact is that a DUI case cannot be properly evaluated until the police reports are received and carefully reviewed.  Sometimes a technical issues such as the jurisdiction are hidden until we get the reports. Recently we won a memorable case even though our client had no memory of what he said to the officer at the time of arrest. It turned out that there was no proof of volitional movement of the car our client was driving.  In those types of cases, our clients have all but given up!  And then we receive the copy of the police report, "round table" the case among our lawyers, and our team came up with successful defense. We emphasize that what we can do for you today will help you in the future. We do not want you to regret not getting a good lawyer to help you.
In most cases, you may feel that you told the Cop everything, you failed the tests and you had a high BAC well over the .08% legal limit in a DUI case. There is a story behind every case that can help you. A good lawyer who is respected in the Court can bring out your good qualities to the judge and the prosecutor. You do not want to hire a strange lawyer that nobody knows. When San Diego Defenders strongly advocate for you, their client, your story can make a difference between you keeping your job or your ability to get another job in this tough economy.  We will help your family to understand, and we will discuss how to prepare and what you can do to make a good impression on the judge before the first court date.
When we represent our clients, we make sure that the prosecutor knows what makes your case different. For Example,  recently, we persuaded the prosecutor to call our client's military recruiter to confirm that our client was ready to join a special program in the military. That may not seem remarkable, however, our client was under 21 and his BAC was .13! He was not able to enter the specific military program if he had a DUI or wet reckless on his record. Remarkably, the prosecutor showed compassion and helped us  to persuade the judge to allow the young man to plead guilty to a dry reckless which changed his life. He is now a proud member of the military. It can happen to you. It could happen to your kid!
How Can a San Diego Criminal Lawyer Really Help me in a Misdemeanor Case?
In most misdemeanor cases, we, as your experienced San Diego criminal lawyer can go to court without you being there. How important is that? Well it could mean your job. Which could mean your ability to provide for your kids, which may mean your wife. You do not have to take time off work or school and therefore you will not have to make excuses to your boss or teacher. Our clients get a scanned copy of their police report emailed to them so that we may write detailed letters explaining every step of you case. The result is that you are not confused and you know exactly what is going on at all times.
Can I Afford to Hire an Experienced San Diego Criminal Lawyer at San Diego Defenders to Represent Me in My Case?
Many people put off hiring a lawyer because they feel it takes too much time or don't know where to start. We have decades of experience to guide you through the process and answer your questions.  We know it can be nerve racking and you may feel hopeless.  But after our initial meeting, we can open a file and start immediately. Please don't forget,  there is only 10 days after a DUI arrest to request a hearing with the DMV. In federal border bust drug cases, there are "Fast Track" programs that are only available within a matter of days after your arrest. To begin your defense, or the defense of a loved one in jail, it is important to start right away. Our office accepts Visa, MasterCard, and debit card payments.  If you are a person who wants peace of mind for yourself, or your loved one in jail, we can help you go to sleep with the peace of mind that a winning criminal defense law firm has begun the defense of the case and that you or your loved one is going to be visited right away the given instructions on protecting his or her Constitutional rights.
24 Hour Accessibility to Speak with Licensed San Diego Criminal Lawyer – An Attorney Who Cares About You and Your Family!
After business hours or on weekends, simply dial the (619) 258-8888 and the answering service will take your information and patch you through to Attorney Daniel Smith to discuss your case. You can explain in a confidential conversation what happened.  If the lawyer is not available, he will call you back immediately. Put your mind at ease and get real legal advice from a lawyer so you can decide if you want to set a meeting at our comfortable and easy to find office. Our large conference room makes it easy to bring the family and friends so that a decision to act can be made quickly  after the nature of the legal problem has been explained by a lawyer on our team. After all, you would not make a decision to have an operation after meeting with the nurses assistant. Most people want to talk to the doctor that is performing the surgery. It is common sense that you would want to talk to an actual lawyer. During regular business hours you can call us directly at (619) 233-6900.