At San Diego Convention Center and Gaslamp Quarter –Dr. Arrested at DUI Checkpoint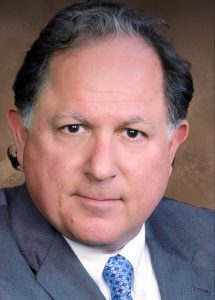 Recently, I finished handling a DUI case for a Doctor who was in San Diego for a convention.
He was staying in the
Manchester Hyatt Downtown
 hotel near the San Diego Convention Center.  After a long day of seminars Dr. Bob drove up to La Jolla in his rental car with several colleagues.  He has a few drinks with dinner at
The Blue Point
 and after a stroll along the coast, they headed back to the hotel.
Now, areas that host conventions also tend to have lots of restaurants and bars.  Areas that have lots of restaurants and bars also usually have lots of police patrolling the area looking for DUI drivers.  They look for any vehicle code violation to stop the vehicle to see if the driver is DUI.  That can be especially problematic for people from out of town who are unfamiliar with the area and can easily get confused and violate one of the thousands of
California vehicle code sections
.
That is exactly what happened to Dr. Bob.  Downtown San Diego and the Gaslamp Quarter are a myriad of mostly one way streets with SDPD officers watching to see if someone turns the wrong way.  Just a block and a half from his hotel, Dr. Bob turned the wrong way down a one way street.  He was stopped by the police and it turned out a filed breath test showed him to be just over the legal limit.  He was subsequently arrested for DUI specifiacally VC 23152 A and VC 23152 B.
Not only did it ruin the rest of his trip, but, then Dr. Bob had to figure out how to handle his DUI case from back home in Chicago.  Fortunately, he found San Diego Defenders and hired them to fight his DUI case.  All the arrangements were handled over the phone.
We took care of fighting DMV over suspending his license and were able to determine that it would not affect his Illinois license with the
DMV in Illinois
.
We made all of his Court appearances per
PC 977
 for him so he did not have to come all the way back to San Diego from Chicago even once.  Through arraignment, multiple negotiation conferences and ultimately setting the case for trial, Dr. Bob was kept up to date on the progress on his case each step of the way.
San Diego Defenders lawyers Dan Smith and Jon Pettis have an excellent reputation for winning DUI trials, and knowing to threaten to take the case to trial, we were able to leverage the strong issues in the case with the prosecution to force plea deal where Dr. Bob ended up with a non-alcohol related conviction with only a fine to pay. This is not guaranteed, nor is it something that we can predict over the phone at San Diego Defenders. We can say that it is our motto to "leave n stone unturned" which leads to discovery of issues we can use for leverage.
So, if you or someone you know visits San Diego for a convention or just on vacation please tell them to drink responsibly as Budweiser often tells us. But good people can make a less than good decision and find themselves arrested for a DUI. If that happens, make sure to click on 
www.sandiegodefenders.com
 rated a perfect 10 by
AVVO
 for the best legal team that San Diego has to offer. And although Dr. Bob did not need an affordable lawyer or an affordable payment plan, we have those too!
Please follow and like us: