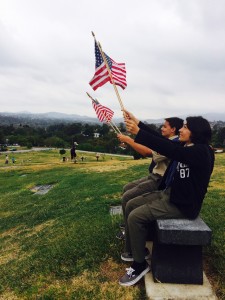 What happens if I get a DUI and I am in the military and  close to retirement or a raise in grade?
Everybody knows that getting a DUI can short circuit a military career.  But, if you are close to retirement or testing for your next grade, the implications of a DUI can be huge.  It makes no difference if you are in the Navy, Marines, Coast Guard, Army or Air Force, your military retirement or grade pay can be damaged or ruined by a DUI.
A DUI Just Before Retiring or Next Grade in the Military
If you have already served your country well and are already planning to retire from the military or test for next grade, getting a DUI can be extremely costly.  The most obvious way is if you get a demotion because of the DUI.  Your retirement pay is based on the pay level you were at when you retired.  When you are in the military, getting a DUI often means a demotion and/or a reduction in your pay grade.  So, if you get a DUI just before retirement from the military, it can mean less money each month for the rest of your life.
If you get a DUI just before retiring, you need a DUI lawyer who understands how your military retirement works.  This can help in three ways.  First, if you have an excellent DUI lawyer, they may be able to help you beat the DUI completely.  All defense lawyers will take DUI cases, but, not all of them know how to fight them and win.  Make sure your lawyer has DUI experience and the specific knowledge involved in DUI cases to give you the best chance of winning.
Second, in many cases, if your lawyer can negotiate a deal where you avoid the DUI, it may mean you also avoid any reduction in pay grade.
Lastly, if you are very close to your military retirement, your lawyer can work to drag the case out so that nothing happens before you retire.  Then, your pay grade is safe.
A DUI a Few Years Before Retiring
Getting a DUI a few years before retiring can be a huge problem.  It can mean a demotion and/or a reduction in your pay grade leaving it so you cannot make grade in time and will not be able to complete your full time in.  Also, if you are facing a second time DUI or you have had another alcohol related incident in your military career, you may be facing separation.  In either case, this means you can lose your full retirement benefits and pay and end up paying for the DUI for the rest of your life.  Delaying the case long enough to make a difference can be very challenging, but, it can also be very important.  If you can get close enough to your full 20 years before getting a DUI conviction, the military may initiate the separation process, but, not complete it and allow you to retire after your full 20.  Also, just like with people in the military who already have their retirement scheduled, negotiating a deal in your DUI case can mean the military will not take any action against you, thus, protecting your retirement.
Security Clearance After Retiring from the Military
Many military retirees go to work as Department of Defense (DOD) Contractors after they complete their service. However, if you are going to need security clearance for you new job, a DUI on your record could put that in jeopardy.  It is important to have a DUI lawyer with experience handling cases with clients who hold security clearance.
Please follow and like us: