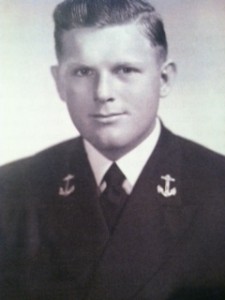 There is no question that being charged with a DUI while on active duty or as a reserve duty is on the mind of any sailor arrested for drunk driving while on or off the Naval Base. My clients ask me if they need a military lawyer and if I think they will be disengaged? That is a picture of my father, Ralph G. Smith, Jr. (Who later became a DUI judge), so I, Daniel Smith know a little about the Navy!
The answer in 99 out of 100 cases is No you do not need a military lawyer and No, if this is your first DUI you will most likely be fine. You do not need someone that markets themselves as a military lawyer. In my law office both Jon Pettis and Dan Smith understand a sailor's command and the possibility of being "busted down" and losing pay to Captain's Mast and what that means to a sailor.
Most cases involving sailor's end up in South Bay Division known also as "Chula Vista" court or Downtown court otherwise known as Central Division. Our office is very convenient for sailors, civil servants, or employees of DOD contractors that work at 32nd Street, North Island, MCRD  and other like location SPAWAR and San Clemente. Many of our clients have either secret clearance or top secret clearance. And we can sometime use that as a bargaining chip.
Dan Smith, Jon Pettis and San Diego Defenders understand that sailors are on a budget and that is one of the reasons we offer payment plans. And we can set the DMV hearing within 10 days from arrest and make court appearances for most misdemeanor clients, including sailors. That means the sailor does not have to use valuable leave time for court.
San Diego Defenders then gets the police narrative reports prior to the court date and DMV hearing. Even if you have an out of state license, a sailor is generally not allowed to drive on base if is or her driving privileges have been suspended in California, so the DMV hear in super important. Getting the police reports ahead of time also helps us understand what kind of defenses we may be able to use in a sailor's case.
So call us at San Diego Defenders and we will help you sailors out of situation a DUI or DV charge may bring. Call today at (619) 258-8888 to talk directly to attorney Daniel Smith.